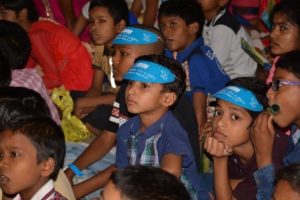 SIGMA Foundation, Kolkata and SOSCV, Kolkata had taken an initiative to celebrate World Water Day, 2018 in the campus of SOS Children's Village, Kolkata on 31st March, 2018.  A One Day Orientation Program on "Educating Children on WASH where Every Drop Counts" had been organised where awareness regarding sustainable use of water was spread among the SOS children through behavioural change with the application of IEC tools. It was induced in the innocent brains of SOS children through various interactive activities and audio-visual clippings by SIGMA expert group.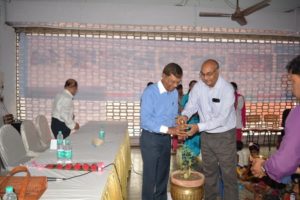 Mrs. Kamala Saha, Deputy Director, Child Trafficking Department, West Bengal and Ms. Dipali Sarkar, Secretary SOSCV, Kolkata had graced the occasion as special guests of the event. Dr. M.N Roy, Founder and President of SIGMA Foundation enlightened the children on Water with his special thoughts. Mr. A.K Ray, Local Board President, SOSCV, Kolkata and Mr. Sailesh Singh, Zonal Director, SOSCV, East India had put forward the thought for the need of such awareness campaign.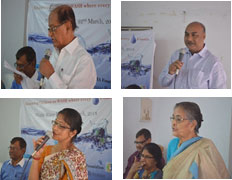 The technical team of SIGMA Foundation was led by Dr. Debasri Mukherjee, Senior Research Officer who gave a talk on "Overall WATER Scenario" with facts and figures of the country leading to a dangerous water stressed zone which needs immediate attention and action. Water samples from SOSCV FSP sites namely Rohanda, Narayanpur, Rajarhat etc. were tested for water quality parameters in front of the children and house members.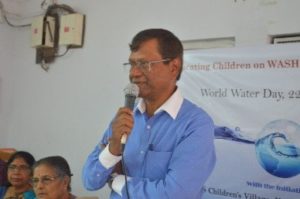 The specific demonstration using the Field Test Kit was given by Mr. Rajarshi Bannerjee, Consultant SIGMA Foundation. Mrs. Debaleena Bhattacharya, IEC and BCC Expert from SIGMA Foundation who is also a TV anchor in Doordarshan West Bengal taught the children six steps of handwashing and handling safe water through various games and activities. Ms. Priyanka Dutta and Ms. Nilanjana Mukherjee also shared a brief overview on Panchayat and Sanitation with the children.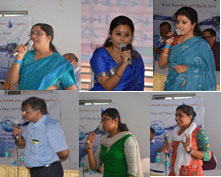 The entire program was conducted and compared by Mrs. Sohini Tarafdar, Research Officer, SIGMA Foundation who had also engaged the students in a brief interactive session on personal hygiene. The programme wrapped up with an exciting "WATER" theme-based poster competition with the kids of SOS Children's Village Kolkata and the winners were given champion trophies by Dr. Sanjeev Kumar Singh, Director SOSCV, Kolkata, Dr. M.N. Roy and Dr. Anjali Roy, Honorary Consultant, SIGMA Foundation who is also a Teacher in Pradeep Centre for Autism Management, Kolkata.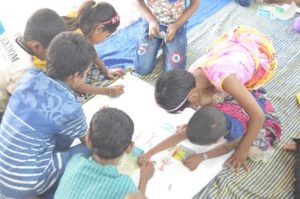 Jointly vote of thanks was offered by Dr. Sanjeev Kumar Singh and Mr. Debmalya Biswas Chowdhury, Assistant Director, SOSCV, Kolkata. The entire team of SIGMA Foundation had come forward for the event of "Charity for water Science".
The program was a huge success and had got successful media coverage with the local regional newspapers as well online blogs.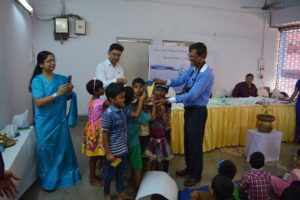 The link of our E-coverage is also provided below.
SIGMA Foundation and SOS Children's Village came together in Kolkata to Celebrate World Water Day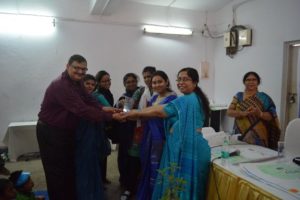 ---
NEWSPAPER BULLETING :  The WWD, 2018 event covered by LabanHrad & Sanbad Prabaho